VinLink Blenheim
Construction of the new multi-million dollar winery at Riverlands Estate, Blenheim was completed this year. General Manager David Pearce along with his team of construction and supporting engineering firms has put together a state of the art 2013 project.
With a capacity of 13,000 tonnes, the 2013 vintage is already fully contracted.  This is a great sign for Marlborough and an indication of a bright future for our industry (and wine lovers).
aquatherm provided aquatherm blue (climatherm) and UV protected blue pipe for outside installations in dimensions 160mm down to 25mm.
Pictured here in the main tank room is Martin Reid from aquatherm and specialist installers Steve and Matt Brooke-Taylor, from Hydramech Ltd during a site visit.  One of aquatherm NZ's largest installers for over 14 years, Steve and his team are the pioneers of PPR installations in wineries in this region and have a huge reputation for innovation, design and professionalism.  These guys have a reputation for delivering deadlines when the pressure is on, and as you can imagine in the wine industry, when the truck turns up with 10 tonnes of grapes, it's all on!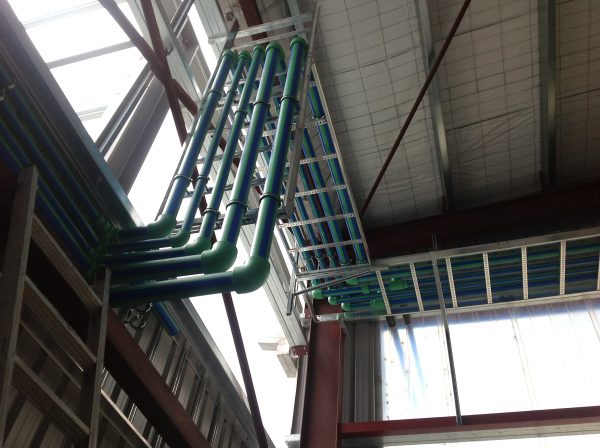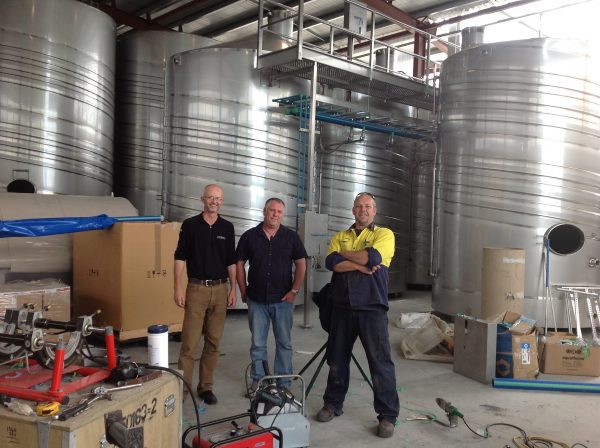 We have committed ourselves above and beyond the legal requirements to maintain and protect the delicate balance of our immediate environment. From production to installation to recycling, our systems are designed to impact the environment as little as possible.