Christchurch Airport Artesian Heating & Cooling
International Project of the Year Award to BECA NZ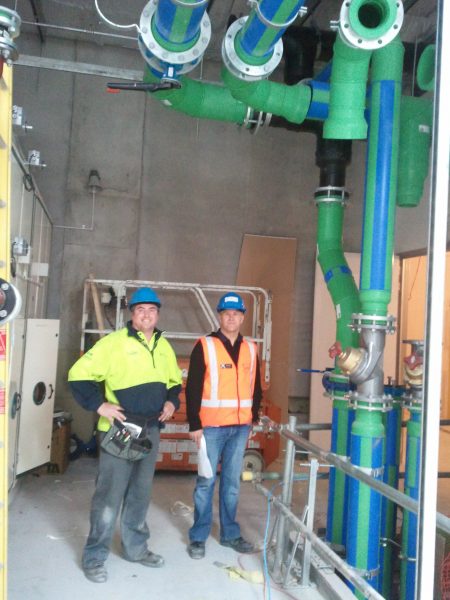 Congratulations to BECA who recently won the CIBSE  "International Project of the Year Award" in London.
The CIBSE Building Performance Awards recognise the people, products and projects that demonstrate engineering excellence in the built environment.
The awards focus on actual, measured performance, not design intent or performance specifications. Entries are open to any organisation, both within the UK and internationally, that is responsible for the design, commissioning, construction, installation and operation of low energy buildings and the manufacturers whose products enable efficient energy consumption.
Judged by a panel of distinguished industry leaders, winners of the awards are acknowledged as best in class.
The Integrated Terminal Project is based around the provision of a new terminal with integrated check-in for international and domestic passengers.  The development features a long list of innovative, energy efficient and stand-out features including 12 km of aquatherm blue pipework installed by David Browne Contractors Ltd.
aquatherm blue product is non-metallic, less susceptible to erosion and reduces the quantity of chemical additives to heating and cooling water. It also requires no metal welding, and therefore no hot works permits, so presents a reduced fire risk. The low temperature heating water and chilled water systems installed throughout the airport including connections to the chillers and artesian water systems is aquatherm blue.
The innovation also recently won the Building and Construction category at the 2014 New Zealand Engineering Excellence Awards, and a Gold Award of Excellence at the 2014 ACENZ INNOVATE New Zealand Awards.
Building Services Engineer:            Beca
Mechanical/Electrical Engineer:  Beca
Main Contractor:                             Hawkins Construction
Mechanical Contractor:                 David Browne Contractors (pictured, Tim Browne with Senior Installer Jamie)