13 Apr 2023
Posted in: aquatherm
Aquatherm is moving to a new location! We will be closed from 12pm Friday 21st April 2023 and reopening at our new location in airpark Drive Wednesday 26th April, 8.30am. Note: No change to postal address. Our New Address is: Aquatherm NZ 1/17 Airpark Drive Mangere Auckland Thank you for your continued support and understanding.
13 May 2020
Posted in: aquatherm
The next generation of blue pipes with increased pressure resistance Durable, corrosion resistant, lightweight and robust pressure resistance at higher temperatures, these are the properties that aquatherm blue pipe MF RP combines.  The pipe system made of Fusiolen  PP-RCT is ideally suited for the demanding conditions of the HVAC market.  Available in pressure ratings SDR9, Read More…
09 Feb 2017
Posted in: aquatherm
Canterbury's Burwood Hospital is a brand new facility which incorporates state-of-the-art medical technology to deliver the best outcomes for all patients who visit the centre. But, while perhaps less glamourous, just as important to the successful operation of Burwood Hospital is its plumbing and reticulation systems – and these are just as cutting-edge as the Read More…

10 Oct 2016
Posted in: aquatherm, Other News
aquatherm is proud to announce that their polypropylene (PP-R) piping systems now carry a product-specified type III Environmental Product Declaration (EPD). This EPD is the highest environmental certification plumbing products can receive and is what architects and specifiers should be looking for when specifying for 'green' projects. Independently verified by NSF Sustainability, aquatherm's product-specified type Read More…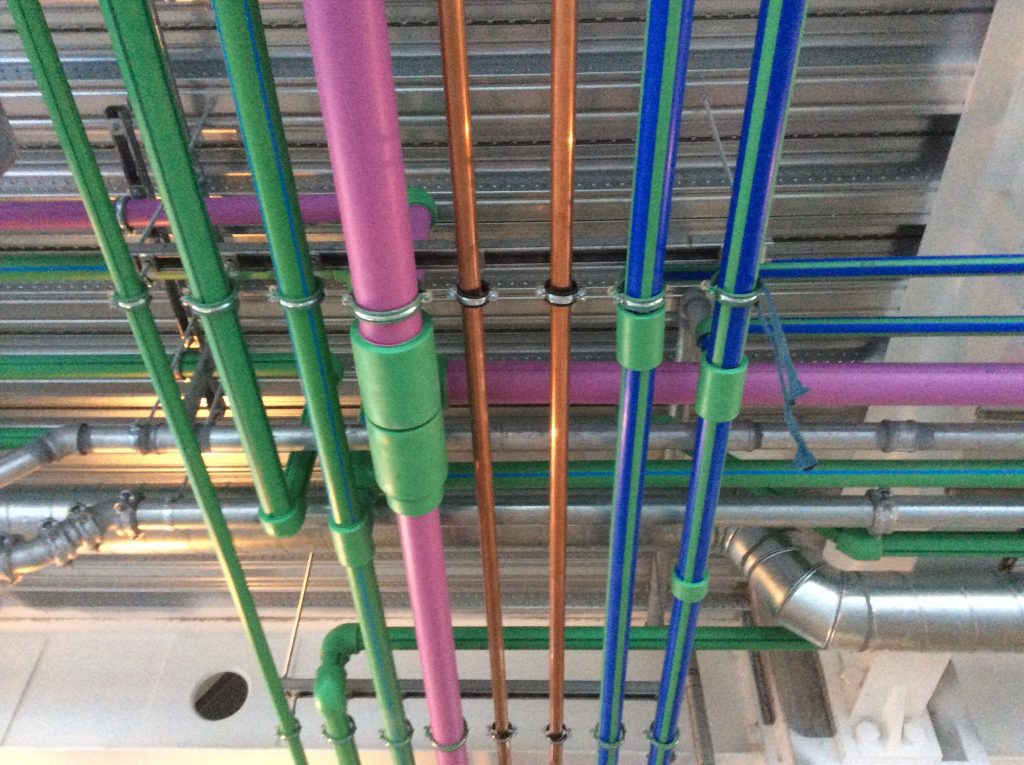 05 Oct 2016
Posted in: aquatherm
aquatherm would like to remind installers of the importance of completing and submitting the required Pressure Test after completing an installation. aquatherm uses the test information to verify proper processes for warranty purposes. Heat fusion is essentially an all or nothing joining process. An improper fusion will hold very little pressure and will fail almost Read More…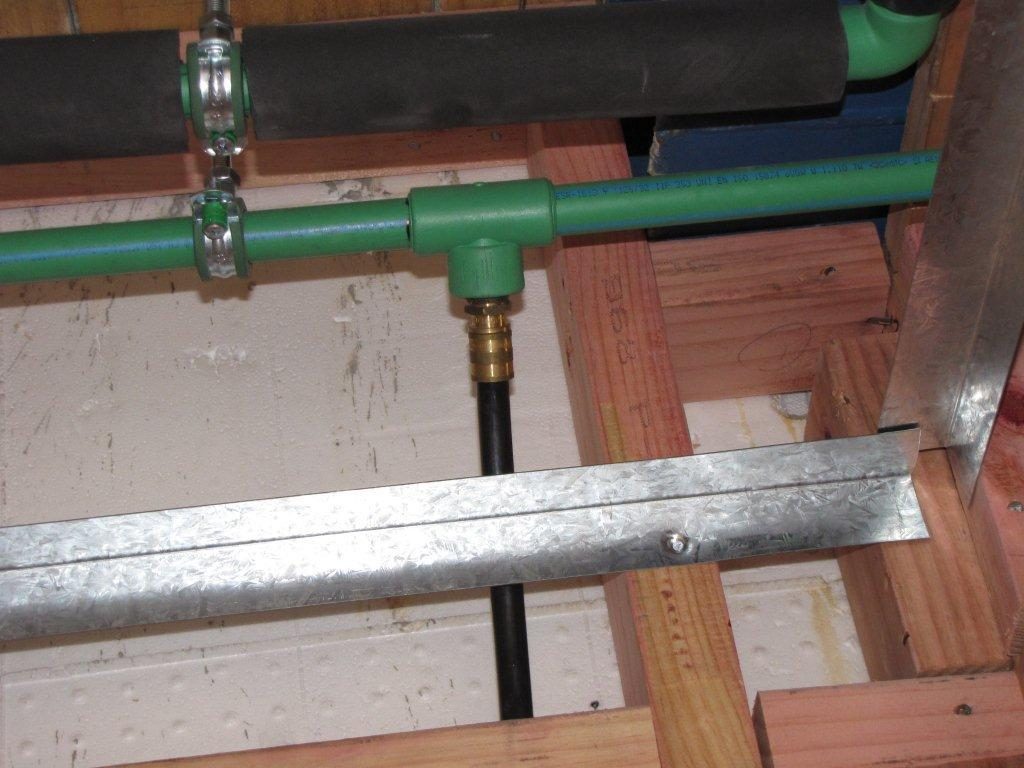 05 Oct 2016
Posted in: aquatherm
aquatherm flexi system is a new class of polyethylene raised temperature type 2, a recyclable side chain thermo plastic for in wall installations in houses apartments etc. Flexi utilises compression sleeve connections, recognised as a permanent joint using DR fittings and compression sleeves to complete seamless jointing and also to aquatherm green larger dimensions. Care must Read More…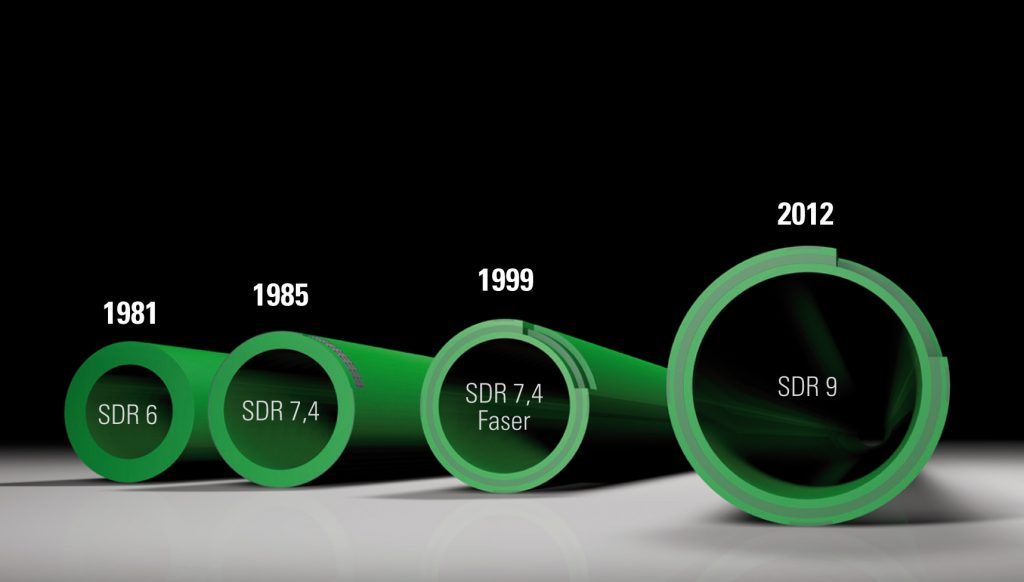 05 Oct 2016
Posted in: aquatherm
aquatherm is proud to announce the launch of their SDR 9 PP-RP MF pipe, an aquatherm green product for domestic hot water systems. SDR 9 PP-RP MF has a 14 per cent larger internal bore than aquatherm's standard SDR 7.4 MF pipes, and is 16 per cent lighter in weight. The pipe is made from Read More…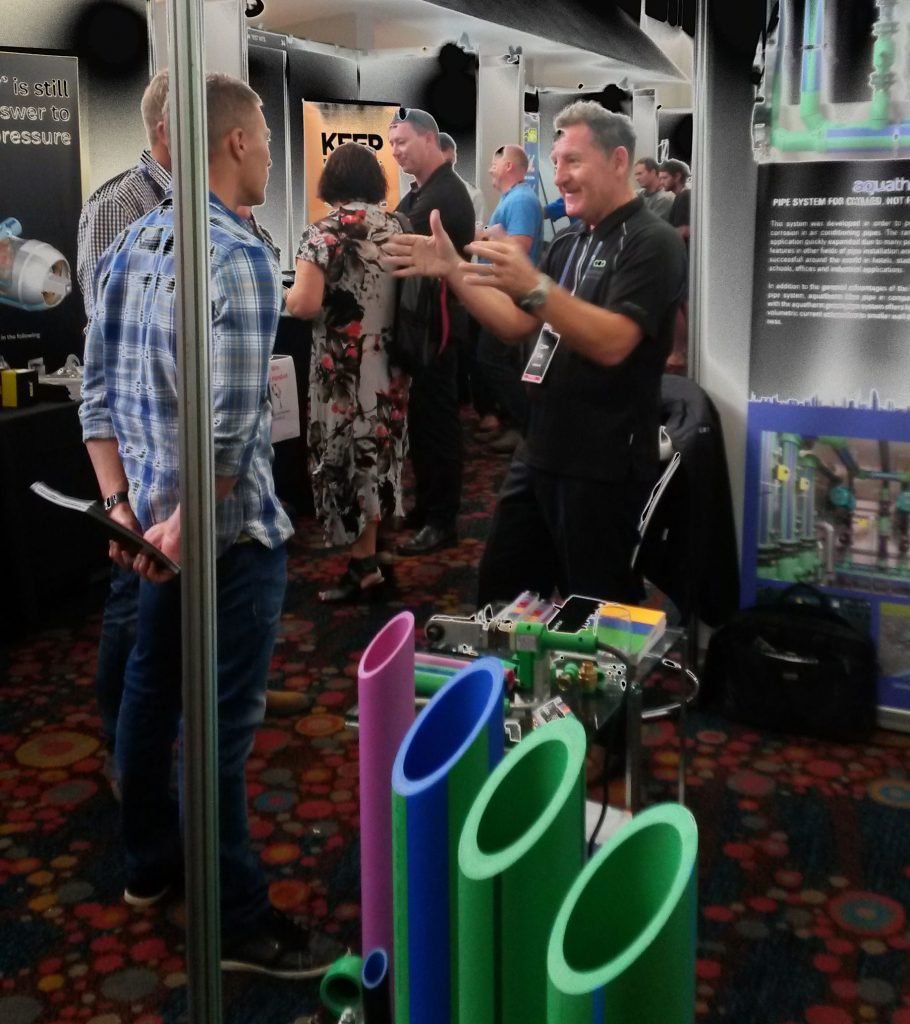 04 Oct 2016
Posted in: aquatherm
aquatherm was proud to support the 2016 New Zealand Plumbing Conference. The event was held in Rotorua last month and we had a stand at the exhibition and sponsored a high profile speaker. At aquatherm we are passionate about helping our colleagues in the plumbing industry to achieve their business goals, so we brought Cecilia Read More…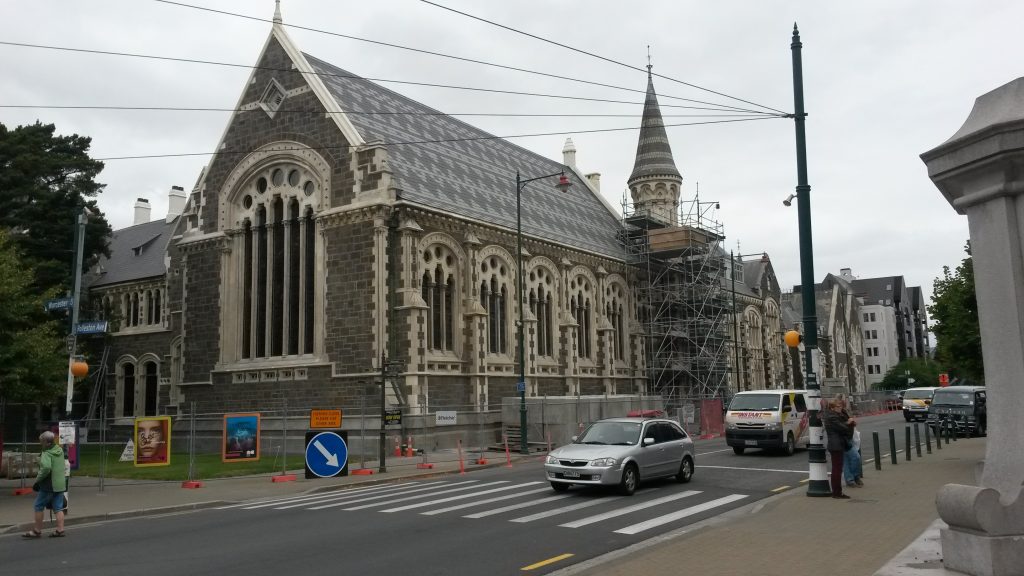 03 Oct 2016
Posted in: aquatherm
The Christchurch Art Centre refurbishment is also an aquatherm project. The building dates back to the 1870s and was the former Canterbury University until they moved in 1975. College Hall, now known as the Great Hall and designed by Benjamin Mountford in 1882, has now been totally refurbished after the February 2011 earthquake to its former Read More…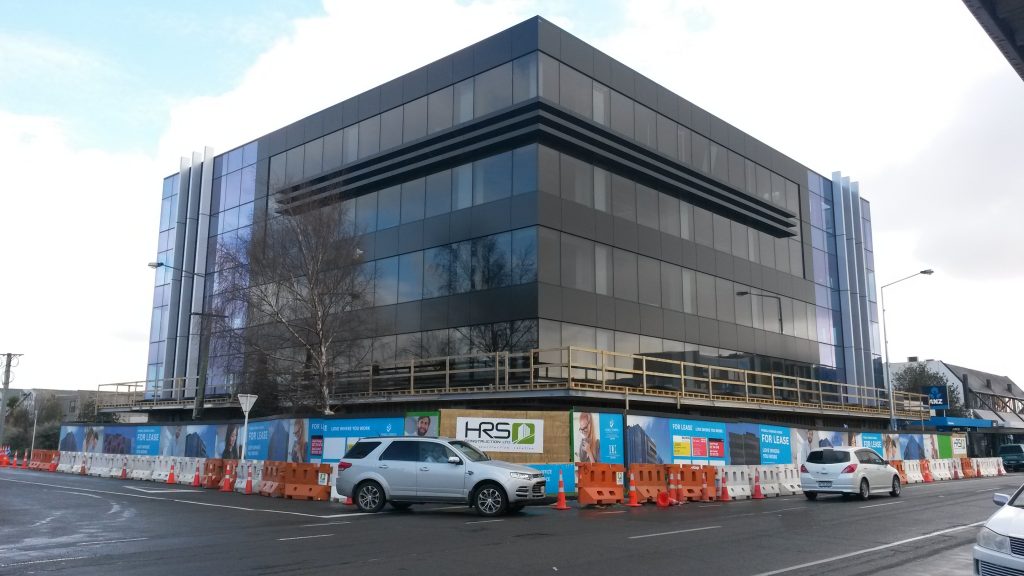 03 Oct 2016
Posted in: aquatherm
This ex WINZ building in Christchurch has been completely renovated through all levels to make it a modern five storey building with all the integrated technology you could ask for, for consultants Powell Fenwick, a Christchurch engineering consultancy that provides a complete range of engineering services with a major focus on environmentally sustainable design. The building has Read More…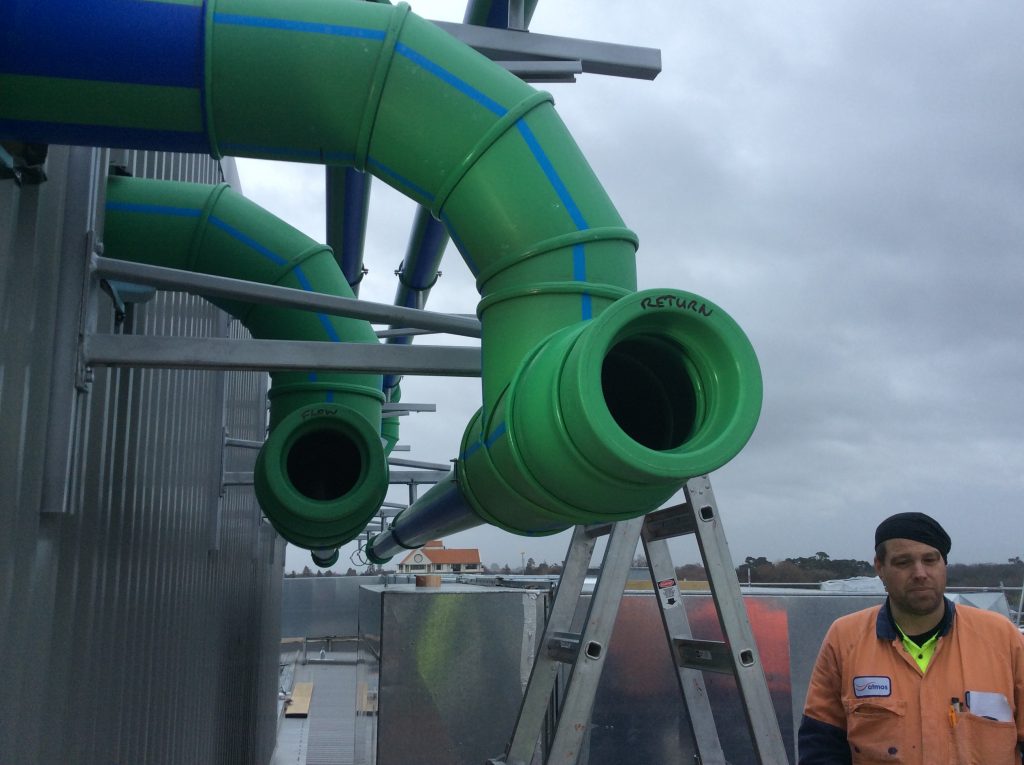 02 Oct 2016
Posted in: aquatherm
A new six-storey office building overlooking the Avon River in Christchurch, designed by well known architects JASMAX, is another great example of cutting edge design, engineering and seismic technology. A Southbase construction project and mechanical services by David Browne Contractors.  The mechanical services are highly complex and involved with cooling and heating by way of chilled beams Read More…
02 Oct 2016
Posted in: aquatherm
This superb plumbing install is being carried out by long time aquatherm installer Panton Plumbing from Hastings. The Plumber tasked with this accuracy critical install is Rex Lange, a very experienced installer of aquatherm products. aquatherm green pipe is now being stocked at Panton Plumbing's preferred merchant MICO Hastings, under the watchful eye of Graeme Warren. Read More…

24 Aug 2016
Posted in: aquatherm
The Awly Building, situated at 287 – 293 Durham Street, Christchurch, has benefited from aquatherm piping. It has the first five Green Star Design rating in post-earthquake Christchurch, designed by Green Star professionals Ben Masters and Alan Barbour of Beca. It boasts three interconnecting buildings, five storeys high on a 4,068M2 site giving 17,000M2 of retail and Read More…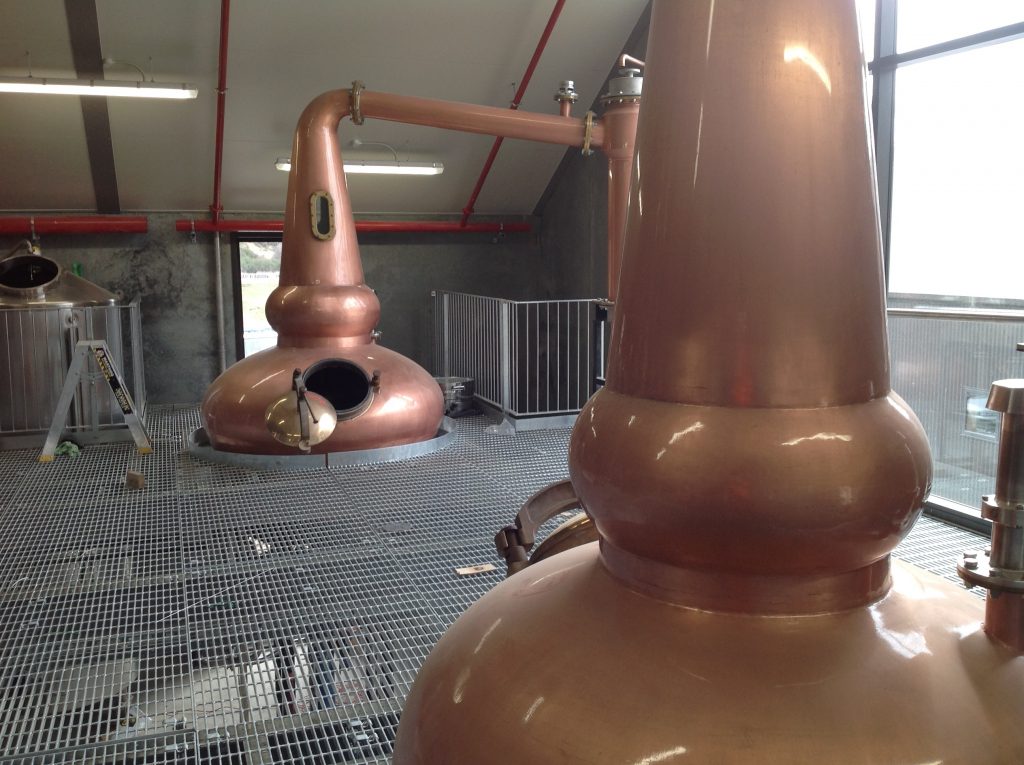 24 Aug 2016
Posted in: aquatherm
Mike May from May Plumbing & Gas, ran the plumbing side of the Cardrona Distillery and Museum project, which utilised aquatherm pipes. Mike was thrilled to be involved with such a unique and complex plumbing project. In his words, "WOW, what a challenging project." Mike, in conjunction with the owner, adapted/redesigned the original brief to accommodate the aquatherm piping system. They chose Read More…
24 Aug 2016
Posted in: aquatherm
Springbank School near Kerikeri held its annual market day late last year which also included over 50 stalls showcasing students' business ideas. As well as testing their business and sales skills, the children donate 25% of their takings to charity. aquatherm supplied the pipe to the TOHOZ Bows team and these amazing young lads handmade Read More…
27 Jun 2016
Posted in: Other News
The Remarkables Ski Field new Base Building, constructed by Arrow International, was built over 3 levels at a cost of $20million replacing the original Base Facilities built in the 1980's. Designed by renowned Queenstown Architect, Michael Wyatt, the building features modern up to the minute facilities designed to ensure the thousands of daily skiers have Read More…
05 Oct 2015
Posted in: aquatherm
Work is nearly finished on the new alcohol-free 5997sq m Pak 'n'Save Westgate, one of the biggest buildings to rise in the new $1 billion town centre on Auckland's northwestern edge. The Pak'n'Save is a $30 million project built by Naylor Love. The job has had a great construction programme and has gone up at Read More…

We have committed ourselves above and beyond the legal requirements to maintain and protect the delicate balance of our immediate environment. From production to installation to recycling, our systems are designed to impact the environment as little as possible.