Cardrona Distillery and Museum
24 Aug 2016
Posted in: aquatherm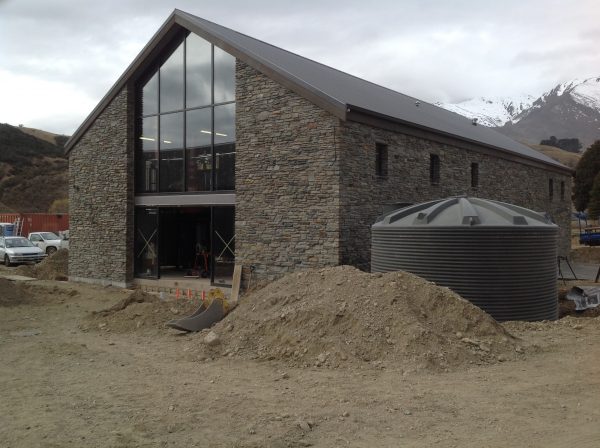 Mike May from May Plumbing & Gas, ran the plumbing side of the Cardrona Distillery and Museum project, which utilised aquatherm pipes.
Mike was thrilled to be involved with such a unique and complex plumbing project. In his words, "WOW, what a challenging project."
Mike, in conjunction with the owner, adapted/redesigned the original brief to accommodate the aquatherm piping system.
They chose aquatherm for the installation efficiencies the product offers plus, the inert nature of aquatherm pipe was essential for protecting the water quality needed for producing single malt whiskey. Water is processed through a Reverse Osmosis plant prior to the distilling process which necessitated the use of aquatherm's stainless steel fittings to protect water quality.
There are more than 250 plus metres of 50mm insulated inground aquatherm fibre pipe running around the complex, plus many more metres inside the building.
Matt Prince was Mike's foreman on this project and he and Mike should be very proud of this quality installation.
Interestingly, after all of the work involved in this project, it will be 10 years before the first bottles of single malt whiskey will be available for purchase. In the meantime however, the distillery will be producing Vodka, Triple Sec and Rose Oil. 1,500 Damask roses have been planted with more to come as it takes 1 tonne of rose petals to produce 1 litre of Rose Oil.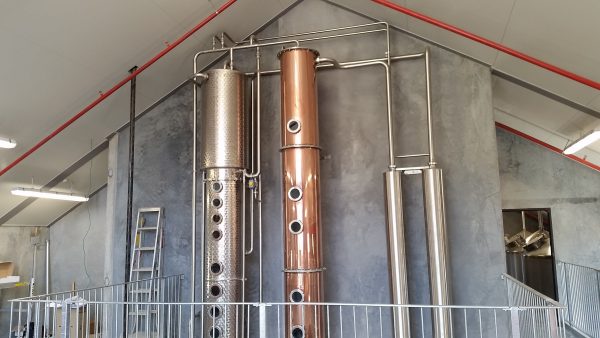 Designed by renowned Wanaka Architect Sarah Scott
Construction: Amalgamated Builders Limited
Plumbing and Drainage: May Plumbing & Gas
Total build cost: $19 million