Housing NZ – fired up with aquatherm red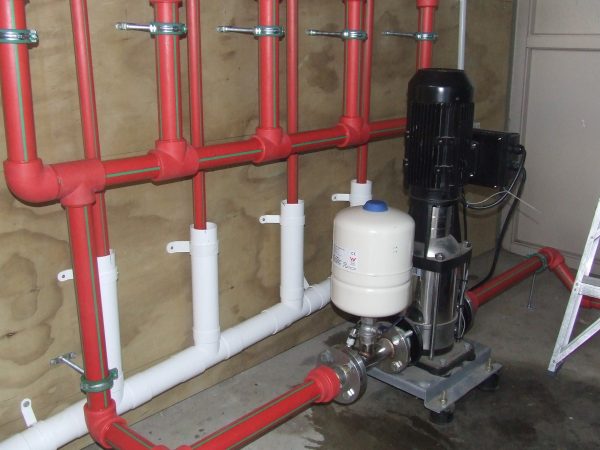 Residential fire protection specialist HomeSafe Ltd chose aquatherm red pipe for a sprinkler system in an existing Housing New Zealand facility – and installed it without removing the roof.
The double storey Whangarei house with three attached flats was fitted with the system to make it safer for residents and bring it up to the NZS4517:2010 standard. A pump room housing five control valves and two 1000 litre water tanks powers the sprinkler system.
HomeSafe Ltd. Managing Director Paul Van Weerden said the company prefers aquatherm red for tight, enclosed spaces. Notes Van Weerden: "It is specifically designed for fire sprinkler systems, as it makes access so much easier because the pipe is flexible."
Were it not for aquatherm red, he adds that the roof would probably have had to have come off, adding substantially to time, cost and inconvenience. Bendable and light weight, "aquatherm is a cost-effective option, which meant the job stayed within budget."
aquatherm New Zealand Ltd. Sales and Marketing Director Stephen Derig, added: "It is always nice to see aquatherm piping create an advantage. We were proud to be involved in this job and commend HomeSafe for their great installation work."

We have committed ourselves above and beyond the legal requirements to maintain and protect the delicate balance of our immediate environment. From production to installation to recycling, our systems are designed to impact the environment as little as possible.