St Helen's Homestead Hanmer Springs
The first aquatherm black underfloor radiant installation. Registered under the Historic Places Act 1980, and an original homestead established in 1858 on the Eastern Hanmer plain high country and built out of timber.
Redeveloped in 1917, replacing the original timber with 31 centimetre walls of cream Hurunui Limestone for insulation against the extreme temperatures in the region.
Back to the present, the homestead is under complete renovation at this time and one of the modern day luxuries is under floor heating.  aquatherm black was an ideal solution to the opportunity to retrofit an underfloor heating solution between the floor joists (there was sufficient crawl space under the residence) and custom designed and manufactured hydronic panels ex aquatherm Germany were supplied and screwed directly to the Kauri floor boards.  When this is completed, 100mm thick polystyrene is place under the black panels to direct heat upwards to heat the rooms.  All the panels were linked by simple flexible aquatherm black connection pipe and in turn fusion welded to aquatherm blue flow and return lines from an eco friendly heat source.
Dawn Group of Christchurch are the heating engineers involved in the design and installation of this unique radiant heating system and are the first to use this type of underfloor heating on historic homes in New Zealand.  We hope to bring you shortly updates on the energy and efficiency of the installation.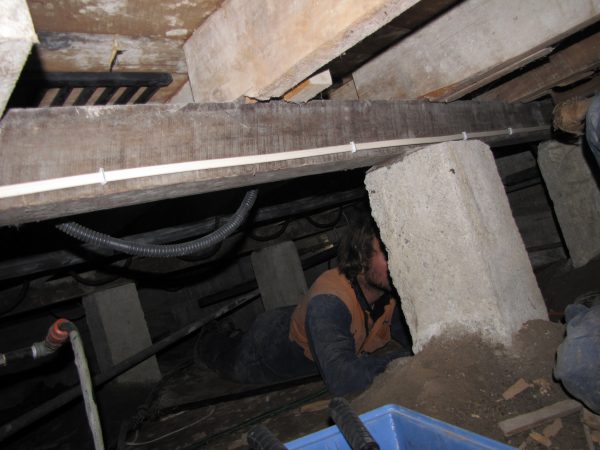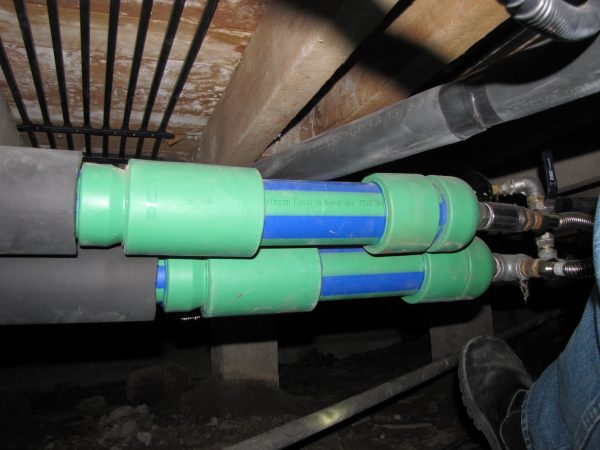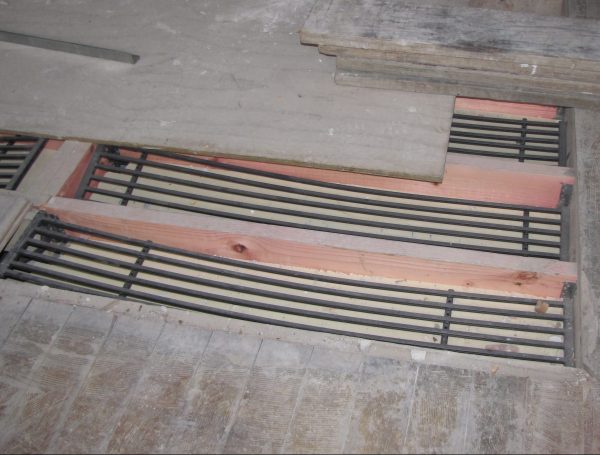 We have committed ourselves above and beyond the legal requirements to maintain and protect the delicate balance of our immediate environment. From production to installation to recycling, our systems are designed to impact the environment as little as possible.