Powell Fenwick House
03 Oct 2016
Posted in: aquatherm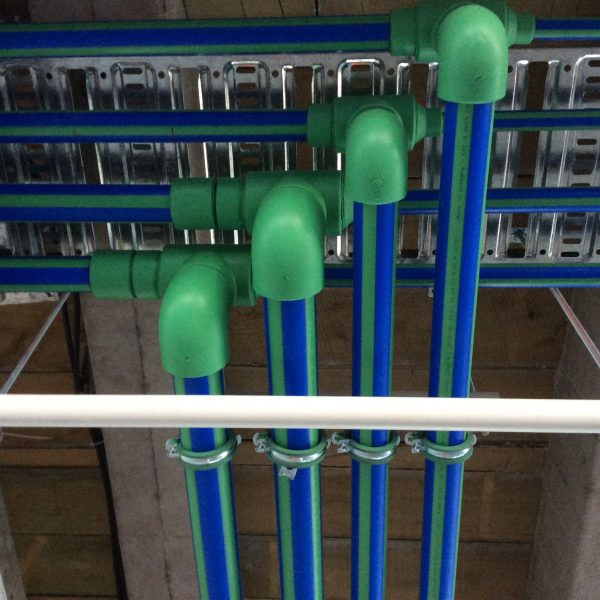 This ex WINZ building in Christchurch has been completely renovated through all levels to make it a modern five storey building with all the integrated technology you could ask for, for consultants Powell Fenwick, a Christchurch engineering consultancy that provides a complete range of engineering services with a major focus on environmentally sustainable design.
The building has been designed for retail tenants on the ground floor and office tenancies to the upper levels with space still available.
The building has fan coil units throughout the office floors that provide heating in the winter and cooling in the summer.  This is a four pipe system to the fan coil units by Christchurch mechanical contractors David Browne using aquatherm blue pipe. The system runs off central air source heat pump /chiller plant situated on the roof and will be controlled by an integrated BMS system.
The hot and cold water installation is through Clyne Bennie Ltd and they are using aquatherm green pipe (MF) to the wingback for hot water and standard green pipe for cold water. The water is heated by hot water cylinders and a solar system on the roof. Again, this is all run off the integrated BMS system.
Project Builders:             HRS Construction
Mechanical Design:        Powell Fenwick
Mechanical Installers:     David Browne Contractors
Plumbing Installers:        Clyne & Bennie Ltd
Products Used:
aquatherm blue MF pipe for mechanical
aquatherm green S pipe for cold water plumbing
aquatherm green MF pipe for hot water plumbing